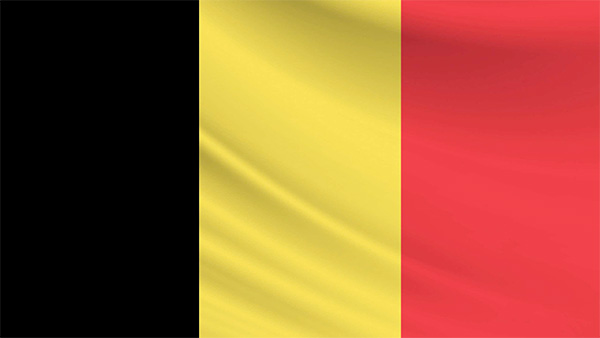 City of Leuven,


BELGIUM . EUROPE
My  heart's  hometown!
Kingdom of Belgium. English. Center of Western Europe.
Current Monarchy ~ King Philippe, Lovely Queen Mathilde. Cute Kids : Princess Elizabeth, Prince Gabriel, Prince Emmanuel, Princess Eleanore.
Koninkrijk Belgie. Dutch. (West Germanic language).
Royaume de Belgique. French.
Konigreich Belgien. German.
Key Facts Belgium, Wikipedia 2023
Continent: Europe.
Region: Belgium: North Western Europe.
Area 30, 528 sq. km / 11, 849 sq. miles.
Approximate Size State of Maryland, USA.
Highest Point 694 meters / 2, 277 feet.
Lowest Point – 3 meters / – 10 feet.
Climate: Temperate maritime climate influenced by the North Sea and Atlantic Ocean, with cool summers and moderate winters.
Population 11. 7 million.
Official Languages Dutch, French, German. Most Belgians speak English.
Currency Euro.
Major Religion 60 % Christianity
54 % Roman Catholic
06 % Other Christian
31 % No Religion
07 % Islam
02 % Other
​Constitutional Monarchy The King and 6 Governments :
Federal Government + 5 Regional Governments.
Belgium is a sovereign state and a federal constitutional monarchy with a parliamentary system.
43rd Prime Minister His Excellency, Alexander De Croo.
​High Standard of Living. Home to : NATO, European Parliament, 184 Foreign Embassies.
Belgium is also world – famous for :
The Red Devils, National Soccer Team,
Belgian chocolates, waffles, diamonds, nice folks,
delicious Belgian cuisine, rich culture, architecture,
1000 varieties of Belgian Beer, Belgian Fries, laces.
World – Class university: Catholic University of Louvain. English.
Katholieke Universiteit Leuven. Dutch.KULeuven, ranks # 42 world-wide.
Times Higher Education, 2023.
World's oldest (Founded 1425) … most prestigious catholic university.
KULeuven Motto : Sedes Sapientiae. Latin
Seat of Wisdom. English
Although Catholic in theology and heritage, KULeuven operates independently from the Catholic Church. It's open to students from different faiths, beliefs, and lifestyles.
Over 60, 000 students : Dutch-speaking campus, City of Leuven. Belgium.
BRUSSELS : Capital of Belgium and Europe.
One of the smallest & beautiful countries in the western coast of Europe.
BELGiUM is bordered by The Netherlands to the north.
Germany to the east.
Luxembourg to the southeast.
France to the southwest.
North Sea to the northwest.
Countries United Kingdom:
Up north (North Sea): England, Ireland, Scotland.
Countries down south: Italy, Switzerland, Austria, Greece.
Belgium's Motto Unity makes strength. English.
Een dracht maakt macht. Dutch.
Einigkeit macht stark. German.
​​​City of Leuven, Belgium, is the capital of the province of Flemish Brabant in the Flemish Region, Belgium. It is located about 25 kilometers (16 miles) east of Brussels, close to other neighboring towns such as Mechelen, Aarschot, Tienen, and Wavre. The township itself comprises the historical city of Leuven and the former municipalities of Heverlee, Kessel-Lo, a part of Korbeek-Lo, Wilsele and Wijgmaal. (Wikipedia)
It is home to Anheuser-Busch InBev, the world's largest brewer group and one of the top-five largest consumer-goods companies in the world; and to the Katholieke Universiteit Leuven, the largest and oldest Catholic university still in existence. It is also home to the UZ Leuven, one of the largest hospitals of Europe. (Wikipedia)
​The earliest mention of Leuven ("Loven") is from 891, when a Viking army was defeated by the Frankish king Arnulf of Carintha. According to city legend, its red-white-red colours depict the blood-stained shores of the river Dijle after the battle. (Wikipedia)
​
Beautiful City of Leuven, Belgium.