EXECUTIVE – LIFE – WELLNESS COACH
Are you longing to …
​​ altiora peto​
​ Fun + Useful Acronyms
Balance your FLOWS : Fun Love Oneness Work Service
Enhance your ViBES : Values Intimacy Beliefs Energy Success / Smile
Enlarge your HAM : Happiness Abundance Meaning / Mission
Increase your AWE : Authenticity / Attractiveness Wellness Elegance
Sharpen your Awakening. Enlightenment : Self, Others, World, The Ultimate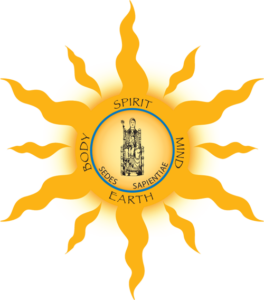 Then,
​
Empower yourself now with
Executive Life Wellness Coaching
Confidential. Personalized. One-on-One.
Delightful. Effective Dialogues. Action Plans.
mens sana in corpore sano
EXCEL WITH DR. MARiDEL
Executive – Life – Wellness COACH. The Pursuit of Excellence, Happiness.
​1998– Current. International and U.S. clients include: Professionals. CEOs. Physicians. Nurses.Priests.Pastors.Cops.Ministers.Athletes.Judges.Lawyers.Beauty Pageant Winners.Teachers. Coaches. Counselors. Students. Parents. Human Resources. Artists. Supervisors . Health-Care Industry Leaders & Staff. Blue Collar. The GIFTED. European Diplomats & Families. TV Personalities. Criminal Justice System and Law-Enforcement Police Officers & Staff. Police S.W.A.T. Teams. Active Retirees. Employees. Volunteers. American Military & Families in the United States and Europe. Cowboys. Mental Health Professionals. University Professors.
FORTE. Seven (7) Specialties of Dr. Andres
​​CLINICAL & COUNSELING PSYCHOLOGY
PSYCHOLOGY OF RELIGION & SPIRITUALITY
Beloved Mentor & Friend : Antoine VERGOTE, STD, PHD
8 December 1921 – 10 October 2013. Belgian.
Catholic priest, theologian, philosopher, psychologist & psychoanalyst.
Acclaimed "the most eminent figure in the field of psychology of religion
and a key figure in European intellectual movements during the 20th century.
Co-Founder, Belgian School of Psychoanalysis.​
MILITARY Psychology
INTERNATIONAL / European Psychology
Psychology of ADULT DEVELOPMENT & AGING
Psychology, LAW ENFORCEMENT, CRIMINAL JUSTICE SYSTEM
Psychology of Health, WELLNESS, FITNESS (Endurance Running)
"Life … is a one time offer … use it well."
Anonymous